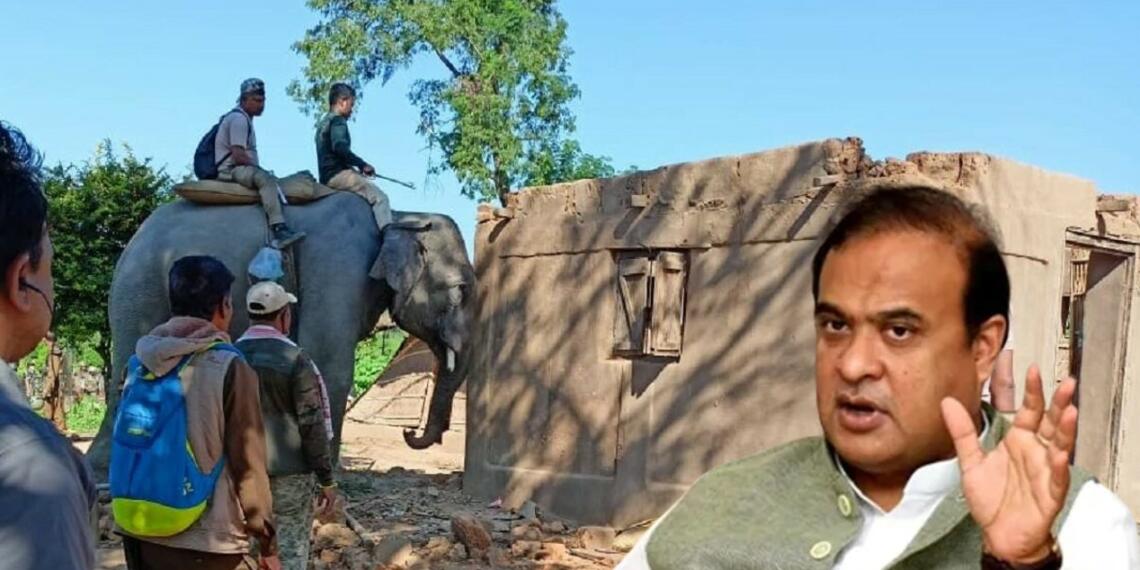 Assam's eviction campaigns will continue, says Himanta Biswa Sharma
Guwahati, Dec 21: On Wednesday, Chief Minister Himanta Biswa Sarma stated that eviction drives to clear government and forest land in Assam will continue as long as the BJP governs the state. Sarma said during a Zero Hour debate in the assembly, which was initiated by Congress MLA Kamalakhya Dey Purkayastha, that the BJP government will continue to carry out eviction exercises and that "there is no point talking about it."
"Eviction is an ongoing process that will not be stopped. We will clear forest and public land throughout the state, as well as in Batadrava "He stated.
Sattras (Vaishnavite monasteries), according to Sarma, represent the Assamese people's identity and culture, just like Batadrava.
"Everyone, Hindus and Muslims alike, will be forced to vacate Sattra land. We request that everyone leave the encroached land or face eviction "He continued.
When Congress MLA Rakibul Hussain asked the government to look after the evicted people in Batadrava's basic needs, such as drinking water and food, the chief minister said, "There is no policy in place to provide water to evicted people. We can't hold camps for them because they broke the law by occupying land. It is the responsibility of non-governmental organisations."