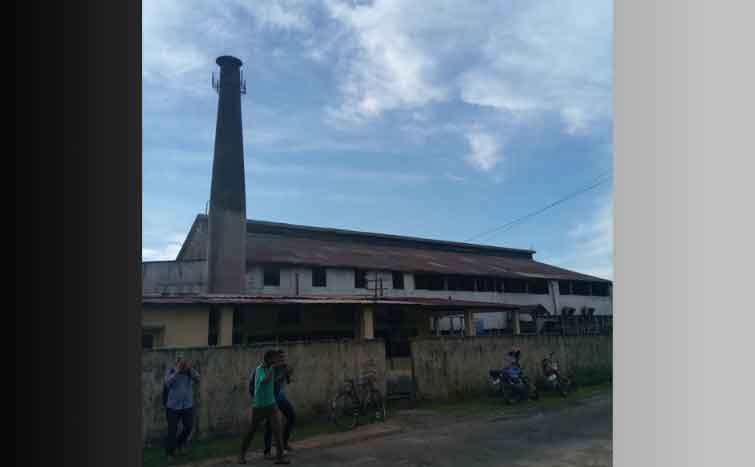 Hailakandi: Post Covid, Tea Workers of Chandipur Tea Estate, deprived since decades
Chandipur Tea Estate has provided employment to many tea workers since decades.There resided many of them, surrounding Muslim population of Algapur Pt 5.Developement, long time no see, claims the residents of that area.
"Our forefathers lived way better than us, no development after that", Rabi Kalindi a tea worker had told me.
Democratic formalities are done too, but it seems elected representatives has no connection with them.It took someone to say that he had not even seen his local MLA(Nijam Uddin Choudhury) after the assembly election.Mere bottles of local Wine bought them their precious votes.
Amidst all this depriveness, Covid pandemic was a bolt in the blue to them.Factory had to be closed, leaving them unemployed for 2 years, says the locals.The situation can be better imagined than described.Lockdown has squeezed them to zenith, they had to wait for the Govt. Provided ration to feed the family.
Many non government organisation has come up with food kits over the time but couldn't meet up their need.Health issues developed amidst corona in that area.Supervision from the medical department was merely provided, leaving them have paracetamol all the time,they went through fever, told Rabi Kalindi.
A local leader told me that Low wages has always been their prior issue.Tea Workers have always been opressed in terms of labour.They have kept demanding the increment in their wages but the authority has always turned a deaf ear to them.
While Education sector is affected throughout the country, the children of that area has nothing to do with it.A local lady told me that there is only one primary school with three teachers within 2 km range.Mid Day Meal under Sarba Siksha Abhiyan is merely implemented.
In this era of BJP claiming,"Sabka saath sabka Bikash", these people are way behind, told shamol Akura.
It is of outmost flabbergastation to see around 60 families drinking water from a single Tara Pump and that too enshrined with acidic components, The Milestone survey report.
When asked to shamol Akura regarding their condition, he says," It is what that has been followed over years, we are always made to feel inferior as a section of society, and we have managed to accept the fact".