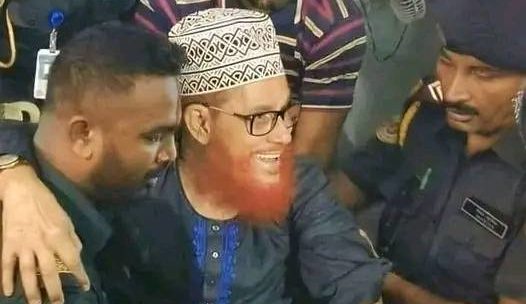 Remembering the Life and Legacy of Allama Delwar Hossain Sayeedi
Renowned Islamic speaker, lecturer, and politician, Allama Delwar Hossain Sayeedi, passed away on August 14, 2023, leaving behind a legacy of devotion and teachings that touched the lives of thousands.
Born on February 2, 1940, in Pirojpur district of Bangladesh, Allama Delwar Hossain Sayeedi was the son of Yusuf Sayeedi, a renowned Islamic scholar, and Gulnahar Begum. His educational journey saw him complete primary education at his father's Madrassa, study briefly at Khulna Alia Madrasa, and eventually earn his Kamil degree from Sarsina Darussunnat Kamil Madrasah in 1962. He further pursued studies in various subjects including languages, religions, sciences, politics, economics, foreign policy, and psychology for five years.
Embarking on his journey as a "Dayi Ilallah" (inviter to Islam) in 1967, Sayeedi's influence spread globally. Over the course of 50 years, he conducted numerous Islamic Tafsir Programs in Bangladesh, attracting audiences from various cities. There were dignitaries present, including the Imam of the Holy Ka'bah Sharif. His dedication to spreading the ideals of Islam earned him respect and recognition.
Entering the political realm, Sayeedi joined Bangladesh Jamaat-e-Islami as a general supporter in 1979 and later became a member of the Shura in 1989. His dedication to the party led him to serve as the Vice-President of Bangladesh Jamaat-e-Islami. Additionally, he made significant international contributions, performing Hajj as a royal guest and participating in global conferences.
Sayeedi's literary contributions were equally impactful, as he authored numerous books on subjects ranging from building a corruption-free society to countering terrorism and militancy. His works explored the principles of Islam and provided insights into various aspects of life.
His written works encompassed a diverse range of subjects, including "Biography of the Hereafter," "The Principle of Building a Corruption-Free Society," "Demands and Relevant Ideas for Banning Religion-Based Politics," "Why I Join Jamaat-e-Islami?" and "Islam to Suppress Terrorism and Militancy," among others. These books showcased his intellectual prowess and commitment to elucidating Islamic principles.
Sayeedi's influence extended far beyond his homeland. His presence was felt on the international stage, from his participation in Hajj as a royal guest in Saudi Arabia to commemorating significant events such as the Kuwait-Iraq war memorial and Iran's revolution anniversary.
In recognition of his contributions, he received the title "Allama" from the Islamic Circle of North America in 1991 and was awarded the "Grand Marshal" medal at the American Muslim Day Parade Conference in New York in 1993. His global impact was further exemplified by his participation in the inauguration of the London Muslim Center, where numerous non-Muslim individuals embraced Islam under his guidance.
Allama Delwar Hossain Sayeedi's passing marks the end of an era, leaving behind a profound impact on the world of Islamic teachings and political thought. His legacy lives on through his writings, teachings, and the thousands of followers he leaves behind.