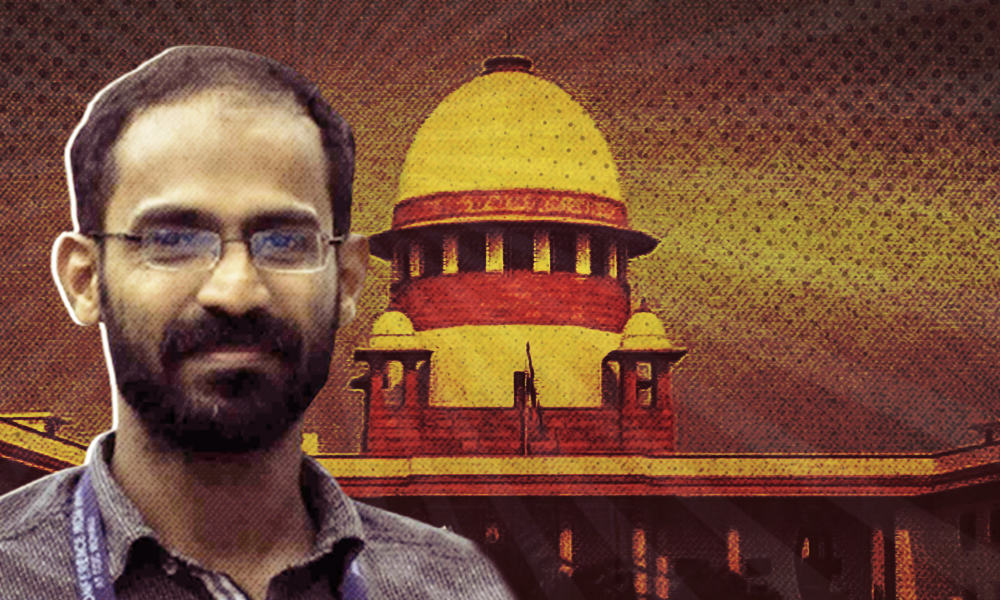 The Supreme Court grants bail to journalist Siddique Kappan, who was arrested while on his way to report Hathras rape and murder
The Supreme Court granted bail on Friday to Kerala journalist Siddique Kappan, who was detained in October 2020 while on his way to Hathras, where a Dalit woman died after being gang-raped. Kappan was arrested on suspicion of having "deep ties" to terror funding and links with the Popular Front of India and its student wing, Campus Front of India. After his release from an Uttar Pradesh prison, a bench led by Chief Justice Uday Umesh Lalit ordered Kappan to stay in Delhi for the next six weeks.
The bench imposed conditions on him, including the requirement that he surrender his passport and report to the police station every Monday.
"After 6 weeks, the appellant shall be free to travel to Kerala but shall report to the local police station in the same manner, that is, every Monday, and mark his presence in the register kept on that behalf," it added.
"At this stage, we refrain from dealing with and commenting on the progress of investigation and the materials gathered by prosecution because the matter is still in the framing stage," the Supreme Court stated.
However, the bench stated that he was granted bail "considering the length of custody endured by the appellent and the peculiar facts and circumstances of the case."
"I want to thank everyone who supported me and my family during this legal battle." 'We can't explain the trauma we've been through in the last two years,' Raihana Siddique, Kappan's wife, said.
She stated that she had filed a bail application in connection with the Enforcement Directorate case against him. "I hope Kappan gets bail soon in the ED case as well." It was registered as part of the UAPA case."