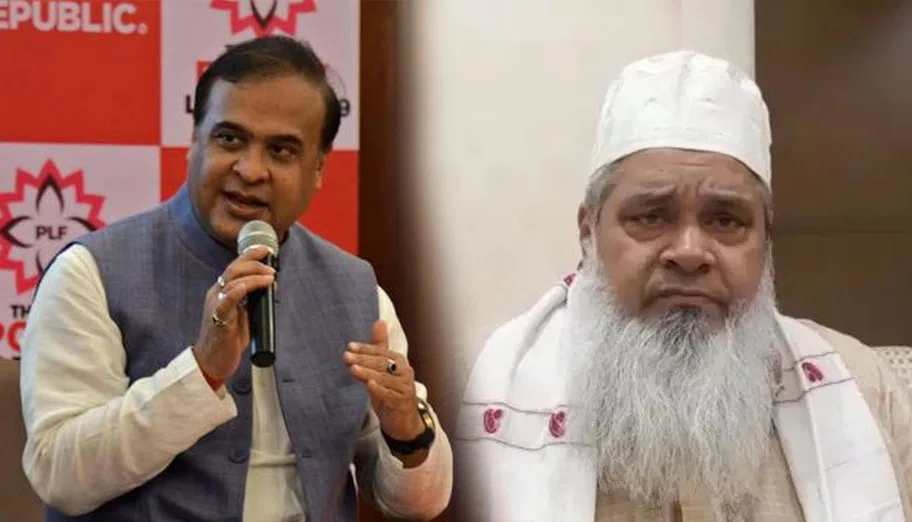 AIUDF Chief MP Badruddin Ajmal says demolishing madrasas is unacceptable and that the AIUDF will file a petition with the Supreme Court 
Guwahati: The All India United Democratic Front (AIUDF) chief and Lok Sabha MP Badruddin Ajmal has slammed the Assam BJP for demolishing madrasas in the state. He demanded that the government halt its bulldozer campaign against madrasas and threatened to take the matter to the Supreme Court. 
"We cannot accept the Assam government's bulldozer campaign against the state's Madrasas." It must be stopped. If necessary, we will file an appeal with the Supreme Court or any court," Ajmal told news agency ANI.
Assam's government demolished a madrasa in Kabaitary village, Bongaigaon district, on Wednesday as part of its ongoing campaign against madrasas in the state.
The government claimed that the Markazul Maarif Quariyana Madrassa was linked to Al-Qaeda in the Indian Subcontinent (AQIS) and the Ansarullah Bangla Team, which is based in Bangladesh (ABT).
This was the third Madrasa demolished by the Assam government this month on similar grounds.
The AIUDF chief warned against further targeting of the community in the state, accusing the BJP-ruled state of using fear tactics ahead of the 2024 general elections.
Attacks on Muslims, Madrasas, and Mosques have increased in the run-up to the 2024 general election. They believe that increasing their target of Muslims will increase their votes. It is their duties to terrify Muslims ahead of the 2024 election. To stay in power in 2024, the BJP needed Muslim votes. As a result, their attacks on Muslims are increasing, and the fearful Muslims vote for them," Ajmal explained.
He stated that these madrasas were built after 20-30 years of collecting donations. "They bulldozed them in a single day."
According to Ajmal, only criminals should be arrested in accordance with the law.
"The state has lakhs of schools; if an individual is found to be a criminal, they are arrested." The same should be true for Madrasas; only the perpetrators should be arrested."
Assam's chief minister, Himanta Biswa Sarma, is well-known for his anti-madrasa stance, stated that some madrasa administrations were not running institutions but rather a terrorist hub.
He has previously stated that madrasas should be abolished and that as long as madrasas exist, children will be unable to consider becoming doctors or engineers.