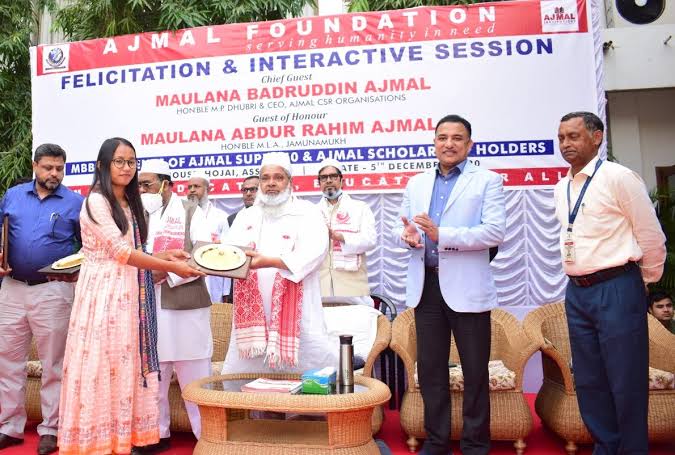 AIUDF Issues Helpline Number to Assist HSLC Students With Financial Aid 
Guwahati: Badruddin Ajmal, the chief of the All India United Democratic Front (AIUDF), stated that the party will take all necessary steps to assist students with financial difficulties who wish to continue their education after clearing the HSLC exam.
On his Twitter account, Badruddin Ajmal stated that, Furthermore, any of these successful students who received good grades but are experiencing financial difficulties in completing their study could call +916900010052. We would offer all assistance we could."
The AIUDF party has requested students who are having financial difficulties to contact the given mobile number.
Ajmal posted in another tweet, "Congratulations to all students who have cleared their HSLC examination 2022. I hope they will shine with more perfection & excellence in their next courses & will bring pride to the state & the country۔ I wish them success and achievement in their future life"
In Assam, there were 405582 students that took the HSLC exam, with 229131 passing, or 56.49 percent.