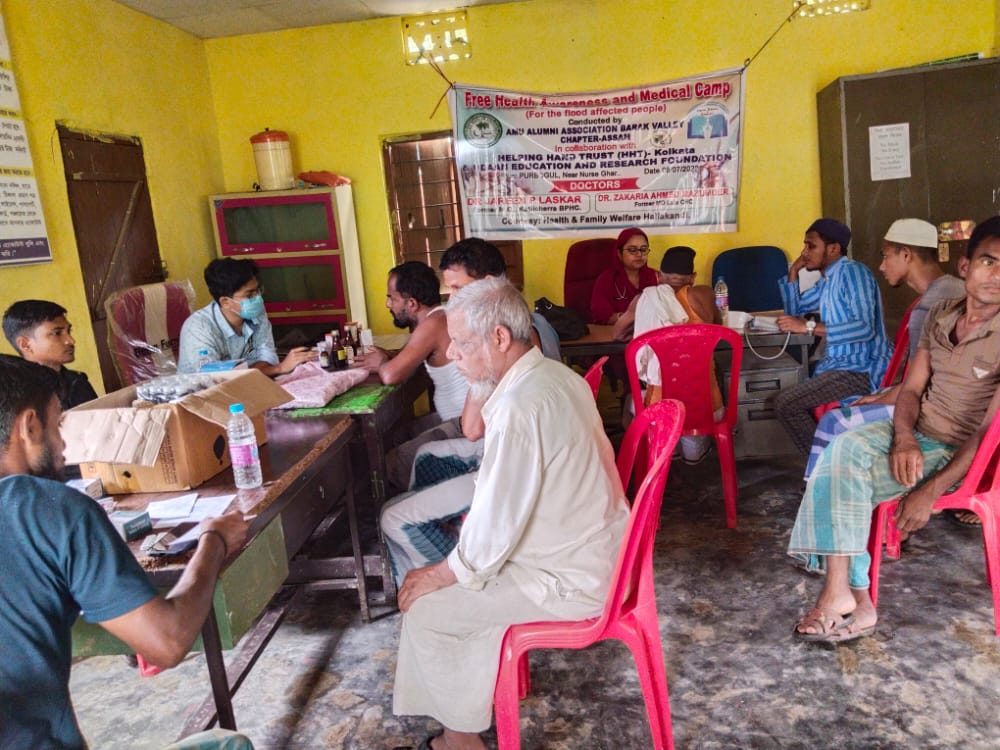 AMU Alumni Association organizes Medical Camp for Assam Flood Victims at Hailakandi 
HAILAKANDI, JULY 10, 2022: Aligarh Muslim University alumni Association Barak Valley in collaboration with Udaan Education & Research Foundation and Helping Hand Trust- Kolkata jointly conducted a free Health awareness and medical camp in the flood affected areas of Samairkuna, Purbogul Hailakandi.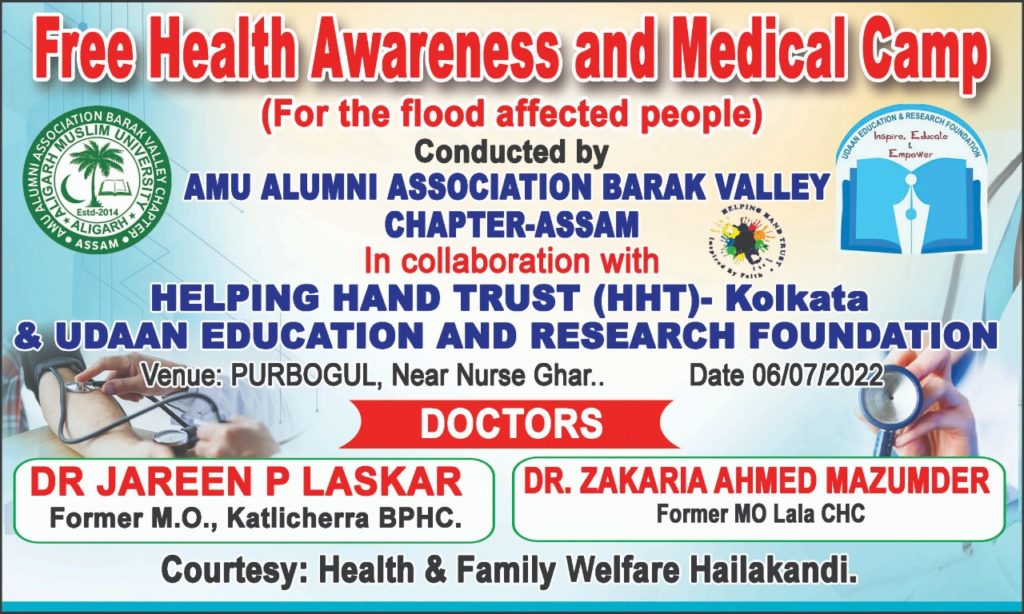 The recent unprecedented flood in Assam especially in Barak Valley had left a devastating effect on health on masses especially among the children and women.
Children across various flood affected regions of Barak Valley have regular issue of diarrhea, fever and skin disease.
In many flood affected areas, people still didn't have pure drinking water. A new health emergency, as such is imminent. Moreover, communication with mainland India is still not restored properly in Barak Valley.
In this regard these three organizations felt the need to come together and contribute to the countrymen with human resources in the time of crisis with medical assistance. Currently, Udaan and AMU Alumni have a line of reputed members of medical professionals who are working tirelessly for the poor people in various forms like distributing flood relief etc. With the same spirit, two Doctors of  Udaan NGO namely Dr.Jarin A Laskar and Dr  Zakaria Mazumder voluntarily came forward and decided to conduct free medical check up throughout Barak Valley with a team of different groups of Doctors.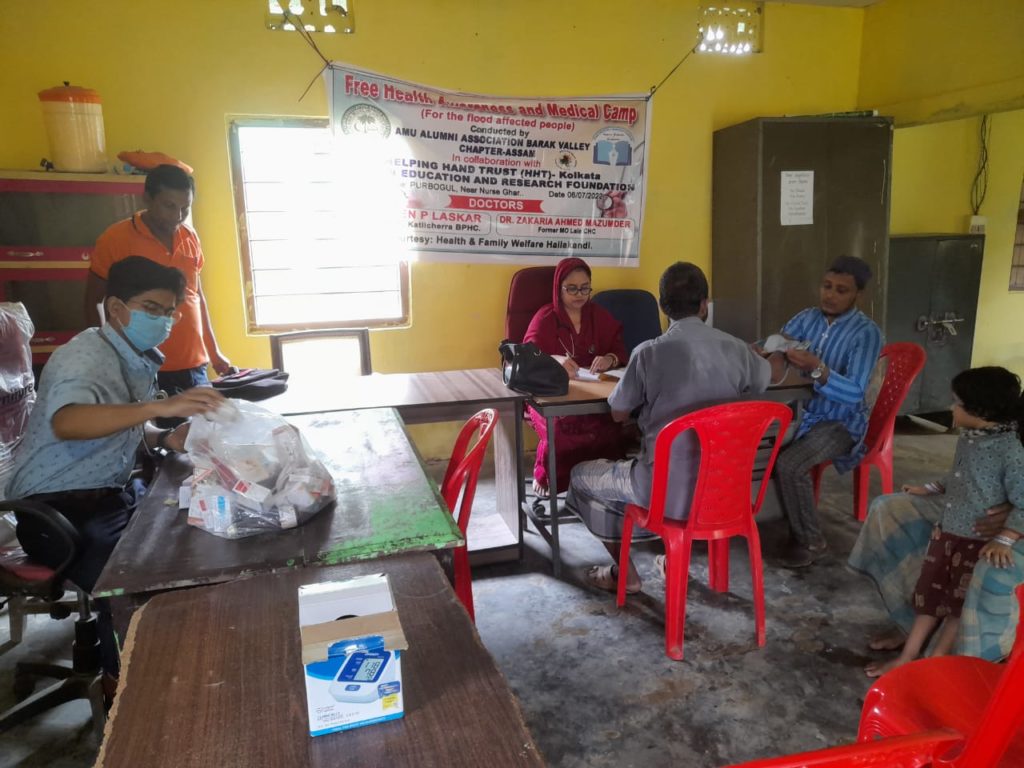 The first such medical camp was Conducted in Hailakandi with the logistics support of Health and family welfare, Hailakandi.
On the other hand these three organisations also decided to conduct Such health camp in different parts of Barak Valley especially where Doctors and medical professionals are not sufficient in numbers.
In the first such Health camp, a total 100 patients of different age groups was attended by these two Doctors. In the coming days, Same willl be conducted in Narainpur, West Katigorah, Shantipur, Dudpur of Cachar district and Sharifanagar, Badarpur of Karimganj district.
Members of both Udaan and AMU Alumni Association were also present in the camp.
Locals louded the efforts of AMU Alumni Association Barak Valley and other two organizations for taking such noble initiative in the time of crisis.