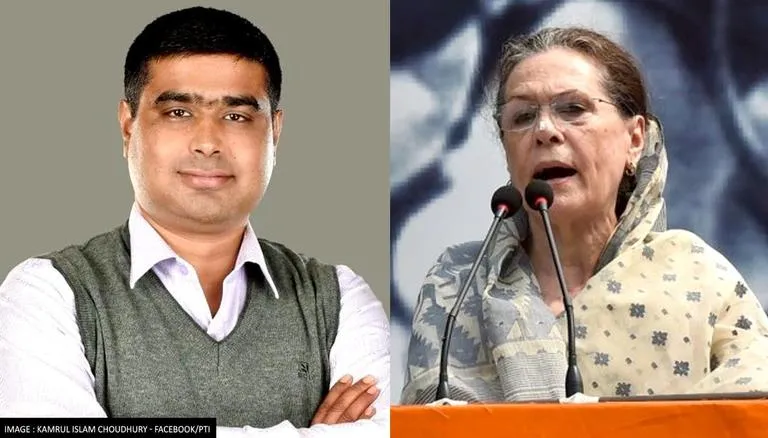 Assam Congress Secretary Resigns, Alleged Pradesh Congress Committee Rudderless
The Congress Secretary went on to say that the state unit of Congress in Assam has no plans for the future and exists just for the sake of existing.
Guwahati: Kamrul Islam Choudhury, Secretary of the Assam Pradesh Congress Committee, resigned on Sunday. Choudhury highlighted the APCC's rudderless and disoriented senior leadership as the primary reason for his resignation in a letter to Congress President Sonia Gandhi. He further stated that the Assam state unit of the Congress has no future plans and exists just for the sake of existing. He saw no steps done by the state unit to strengthen Congress's influence in the state.
Choudhury also stated that he and his party workers worked tirelessly to lift the party out of its abysmal state, but were disheartened when no action was taken against Congress MLAs who crossed-voted in the recently concluded Presidential Elections, despite the senior leadership publicly accepting it.
He further stated that Assam Congress President Bhupen Bora was aware of the problem of MLAs cross-voting and had referred to them as "gaddar" (traitor). He went on to say that "thousands of grass-roots workers like him have sacrificed their "blood and sweat" for the party, but since the leadership is confused and directionless, all of their hard work over the years has gone to waste.
Choudhury formerly served as the National Secretary of the National Student Union of India (NSUI), the Congress' student wing, and as the president of the Assam Pradesh Youth Congress (APYC)
Congress, India's oldest political party, is slipping from the political scene due to ineffective central leadership. The party is attempting to reclaim its former status with its "Bharat Jodo Yatra," but only time will tell how far it will be successful.