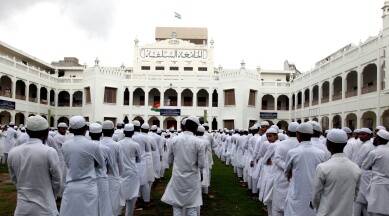 UP Muslim scholars vow to protect madrasas from government actions
A top Muslim scholar body condemned a proposed survey of "unrecognised madrasas" in Uttar Pradesh.
Jamiat Ulama-i-Hind said the UP government's move is "a malicious attempt to disparage the madrasa education system". At a meeting convened by the organisation in New Delhi, a pledge was also taken by rectors of more than 200 madrasas "to safeguard madrasas at any cost".
The organisation also decided to set up a helpline for any madrasa facing problems following the government's announcement that it would "examine unrecognised madrasas" in Uttar Pradesh.
The Uttar Pradesh is governed by Yogi Adityanath, a Hindu right-wing BJP leader.