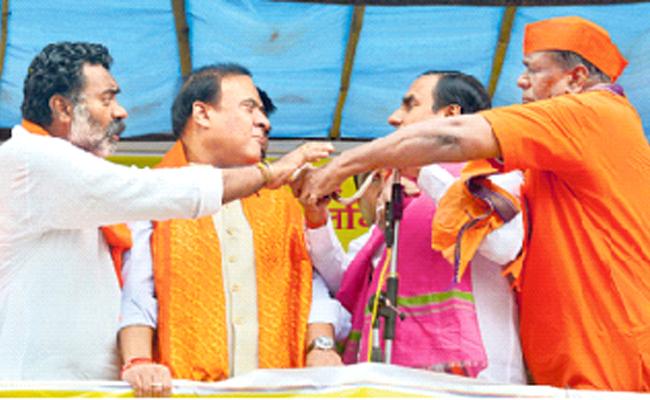 Barak Democratic Front condemns 'microphone snatching' incident
Silchar: The Barak Democratic Front (BDF), on Sunday, condemned the incident in which a local Telangana Rashtra Samithi (TRS) leader attempted to snatch the microphone while Assam Chief Minister Himanta Biswa Sarma was addressing a rally in Hyderabad on Friday.
Pradip Dutta Roy, chief convener, BDF, said, "The man, who was wearing a magenta scarf symbolic of Telangana Chief Minister K Chandrashekar Rao's Telangana Rashtriya Samithi, could have harmed Dr. Sarma. A chief minister is a chief minister, irrespective of the party he belongs to. The way the person approached Dr. Sarma at the public meeting, he could have physically assaulted him. There should be an inquiry into how this man managed to get so close to the security guard. It should also be ensured that such incidents do not happen again in the future.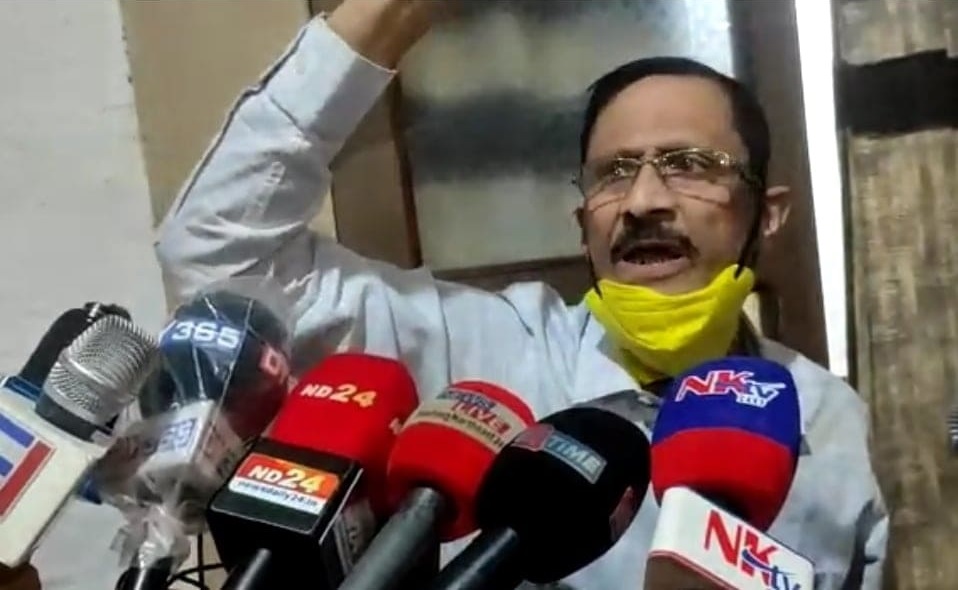 There may be political differences between him and us. However, we condemn this incident. We support him when he does well for the people and will continue to do so in the future. At the same time, we also protest against him if any decision that he makes goes against the Bengali people."Roy also heaped praises on Prime Minister Narendra Modi for "performing a historic duty" by installing the statue of
Netaji Subhas Chandra Bose in New Delhi.
He urged PM Modi to undertake initiatives in protecting Bengalis living in Assam. "The Bengalis of Assam should not be served D-Voter notices. They should not also be sent to detention camps," he added.
It is pertinent to note here that Assam CM Dr. Sarma had been invited by the Bhagyanagar Ganesh Utsav Samithi (BGUS) to attend the idol immersion procession concluding the Ganesh Chaturthi celebrations in Hyderabad when he was abruptly interrupted by the TRS leader.