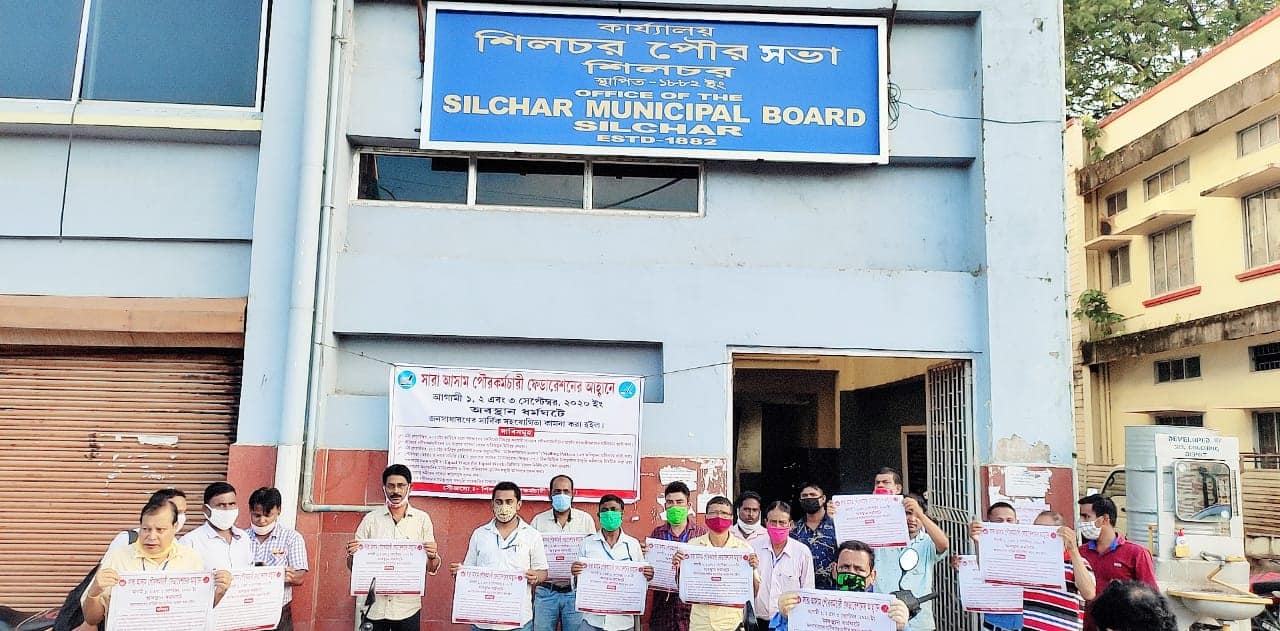 Silchar: Govt keeps re-assessment of property tax in abeyance
"THE SMB IS BEING RUN BY AN EXECUTIVE OFFICER AS THERE IS NO ELECTED BODY. MOVE TO HIKE TAX BY A MUNICIPAL BOARD WITHOUT ANY ELECTED BODY AND WITHOUT HOLDING ANY CITIZENS' MEET IS ARBITRARY AND UNDEMOCRATIC," IT WAS ALLEGED.
Silchar: Through a letter issued by the commissioner and secretary of the department
of urban and housing affairs it has been stated that for the time being the government
has decided to keep the reassessment of property tax in abeyance till the process of transforming Silchar municipal board (SMB) into a corporation is complete. Ever since the government indicated its decision to hike municipal tax many protest demonstrations have been organized. This new notification will surely put the ongoing fracas to rest for the time being. Moreover, it also needs to be mentioned here that apart from political resistance, the civil society of Silchar had formed a common forum to thwart the move of SMB.

Now, the SMB is being run by an executive officer as there is no elected body. Move to hike tax by a municipal board without any elected body and without holding any citizens' meet is arbitrary and undemocratic, alleged Nagarik Adhikar Surakshs Mancha, which had already started street corner meetings to create awareness among the public against the move by the SMB.
Trinamool Congress (TMC) leader and Rajya Sabha MP Sushmita Dev also came out all guns blazing against the Assam government's decision to hike municipal tax. She already warned of holding mass agitation against this decision. "If government fails to revoke its order, the common people of Silchar will hold a mass agitation. Under any circumstances we will not allow the government to implement its decisions in a whimsical manner," Dev said.