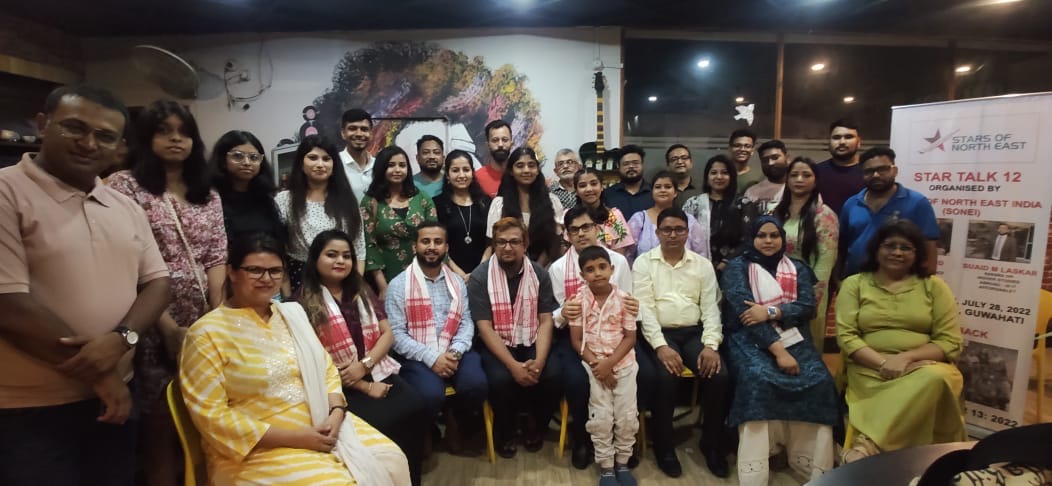 "Education abroad" was the theme of Star Talk held in Guwahati 
Guwahati, July 29, 2022: 'Star Talk-12', an initiative of the Stars of North East India (SONEI), a registered public charitable trust and talent hunt platform, was held in Guwahati on Thursday.
The first appointed speaker of the event was Aman Wadud, a young lawyer who recently got his Masters in Law from the University of Texas under a Fulbright Scholarship. Besides sharing his American experience, Aman Wadud gave a very informative presentation of the evolution of Civil Rights in the USA.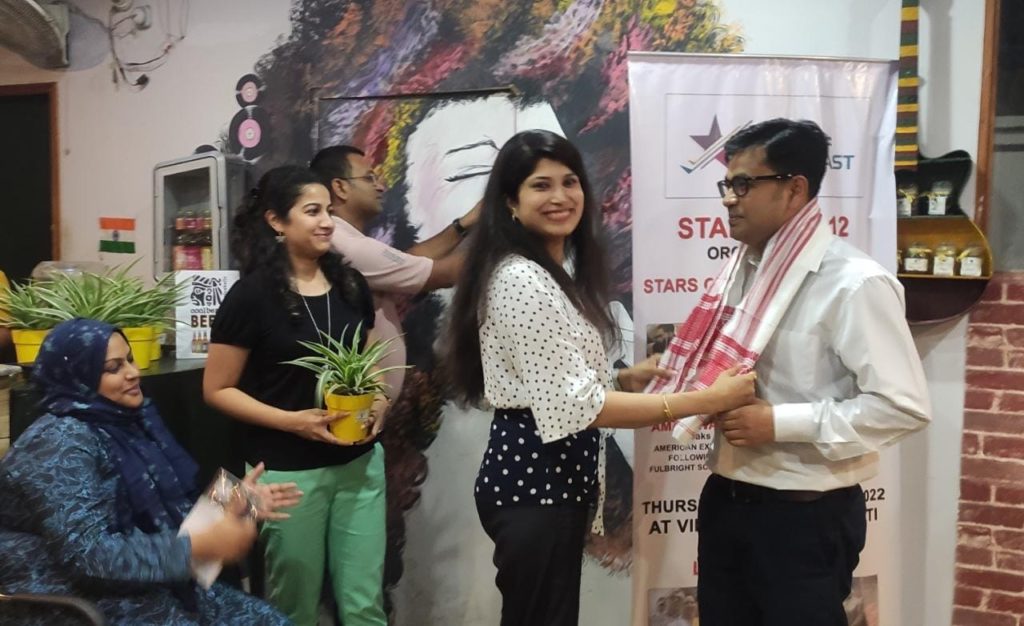 The second appointed speaker, Suaid M Laskar, Head of Pan- India Sales, Admissify made a presentation to clear the common doubts people have about studying abroad. Laskar, who has been instrumental in facilitating overseas studies of more than 350 students from Assam, over the last five years, in countries like Australia, Germany, UK and USA, informed the audience that 93 per cent of the students who go abroad for studies belong to middle class families. Abhishek Kumar, a graduate from Guwahati Commerce College, who is all set to study his Masters in Supply Chain Management at Cranfield University, UK also shared his experience on the occasion.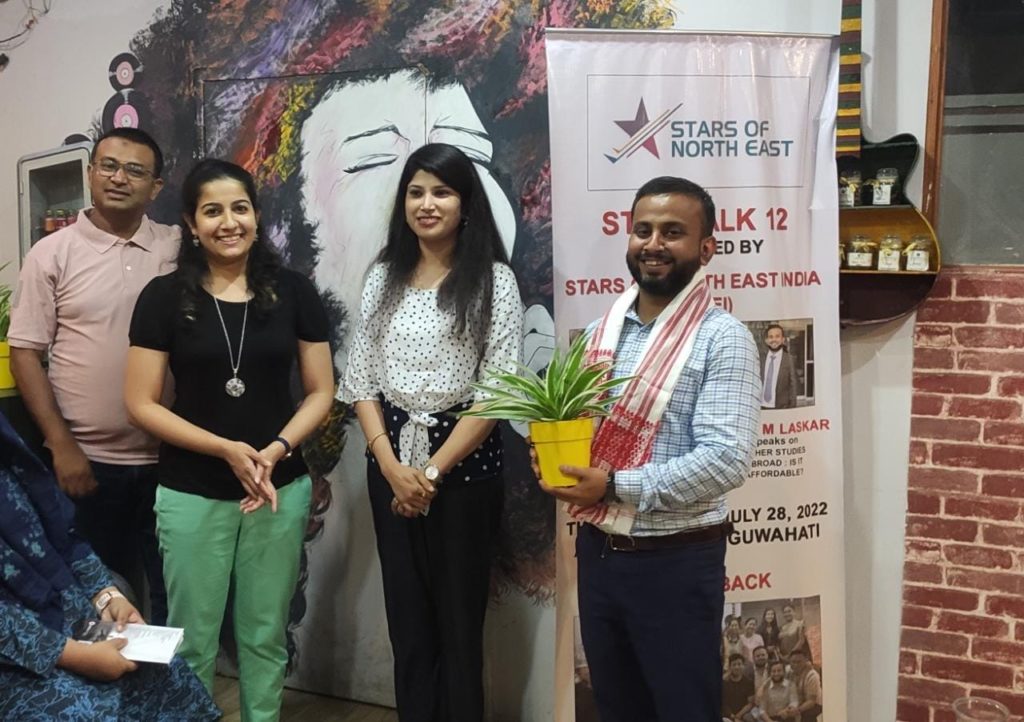 Alemoon Nessa of Bongaigaon, who recently received two national MSME awards along with a cash component of Rs eight lakh from the hands of Prime Minister Narendra Modi, was felicitated on the occasion.
Dr Faizuddin Ahmed, a physicist from Dhubri, who has made it to the Stanford list of world's top 2% scientists, was also honoured on the occasion.
Shahnaz Islam, a budding poet whose book "Midnight's melancholy" was launched from Sikkim recently, enthralled the audience by reciting a few poems from her book. Mirza Arif Hazarika's short film "Sorry" starring Barasha Rani Bishaya and Ravi Sharma is now live on Disney+Hotstar, a rare honour for an Assamese short film. Mirza shared his experiences of making the film. Priyanka Paul Banerjee, an upcoming
PR practitioner, was also felicitated along with other achievers at the event. SONEI will complete eight years of its existence in September 2022 during which new projects will be announced in addition to its existing programmes in the field of education, promotion of skills, and social service. The event was hosted by Samima Sultana Ali and Sharique Hussain.