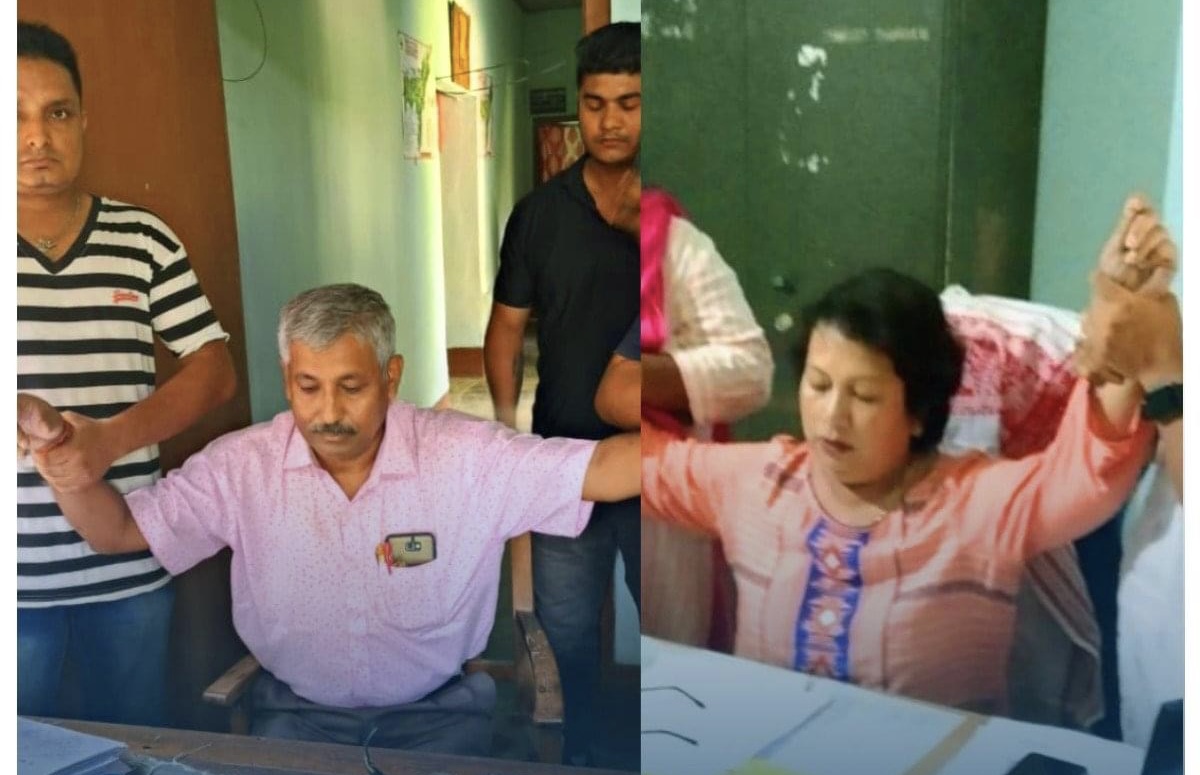 Two Assam Government Employees caught taking bribe  
Guwahati, July 30, 2022: On Friday, July 29, two employees of the Assam Government are said to have been caught receiving bribes. The first case comes from Morigaon, when Barsha Bora Bordoloi, the District Excise Superintendent, was caught while receiving a bribe. The second arrest was made in Dibrugarh, where officers from Vigilance and Anti-Corruption nabbed Khuwang, a Dealing Assistant at the BEEO office. 
GP Singh, the Assam Special DGP for Law and Order, tweeted about this.
Our fight against corruption amongst Government officers continues. @DIR_VAC_ASSAM along with @morigaonpolice trapped & arrested red handed Smt Barsha Bora Bordoloi, District Excise Superintendent of Morigaon while accepting bribe money. Lawful action being taken. @CMOfficeAssam
Second action against corruption amongst Government officers in one day. @DIR_VAC_ASSAM trapped & arrested red handed Sh. Nabajyoti Sarma, Dealing Assistant office the BEEO, Khuwang, Dibrugarh while accepting bribe money. Lawful action being taken. @assampolice @CMOfficeAssam