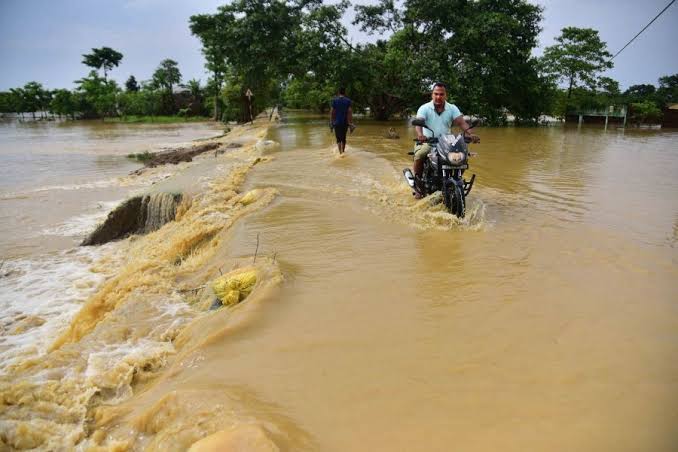 'Flood jihad' – section of Indian media, journalists communalise floods in Assam
New Delhi: Silchar, the biggest town in southern Assam, had submerged in water unlike "ever before in its history", killing at least 179 people.
However, according to Assam Chief Minister Himanta Biswa Sarma, and according to a section of news outlets, the Silchar floods were "man-made". "If the embankment at Betukandi was not breached [destroyed by people], this would not have happened," said Sarma.
Betukandi is less than 10 kilometres away from Silchar. Embankment or dyke is a long wall built to prevent flooding from the sea or river.
After the CM's statement, four Muslim men were arrested for their alleged involvement in causing the breach.
Around July 5, a section of the mainstream media reported that the alleged breach was an intentional act of 'flood jihad', suggesting that the Muslims in the area damaged the dyke to cause floods. For example, NewsX, a news channel, conducted a prime-time debate on the floods, with all the panelists including the news anchor were of the opinion that "flood jihad" took place.
Pro-BJP propaganda outlet Sudarshan News also produced a similar show. Some other news outlets, which didn't use the phrase 'flood jihad', said "there are signs of a deep conspiracy" behind the floods. It's not the first time that Hindu extremists and their sympathizers in media create and propagate ridiculous and Islamophobic conspiracy theories around the term 'jihad'.