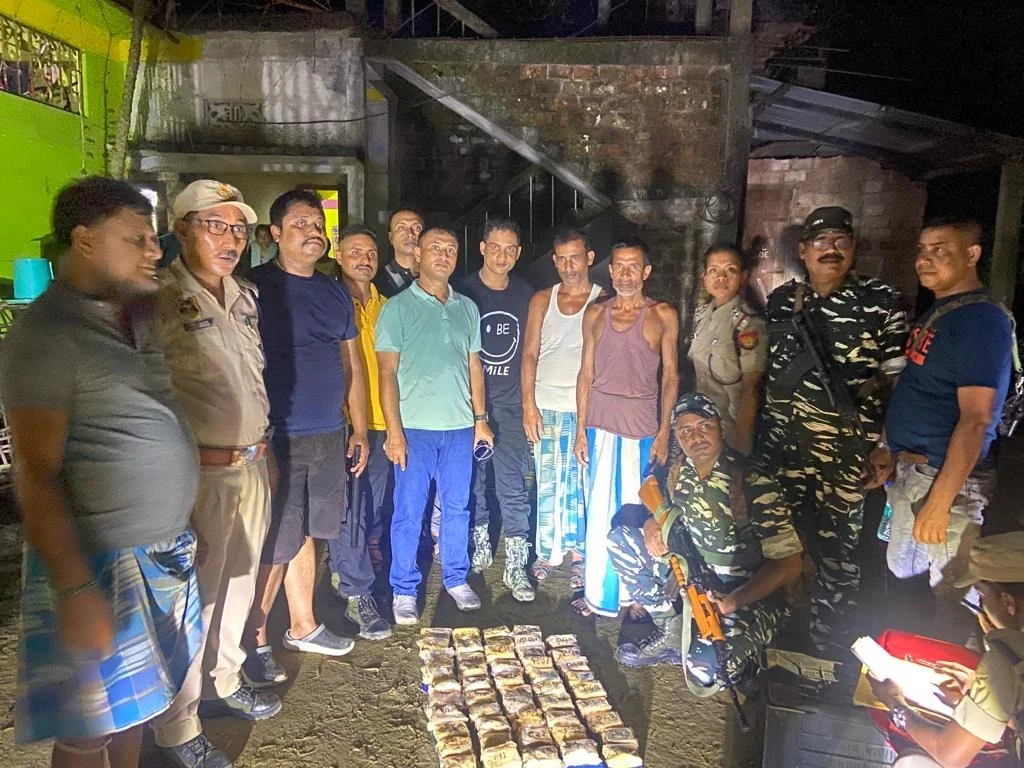 In two raids, Karimganj police detained three narcotics dealers and seized 1.69 kg of heroin.
Karimganj: On Sunday evening, 690 grammes of heroin packaged in 49 soap cases worth at least 5 crores were found in the Patharkandi PS area during an anti-narcotics operation conducted by the Additional SP HQ of Karimganj police.
In addition, one person was arrested in connection with the event.
On the same day, another 1 kg of heroin was discovered hidden in 65 soap cases, along with 20,000 YABA tablets.
During the operation, two suspects were captured.
Assam Chief Minister Himanta Biswa Sarma praised the Karimganj police on Twitter, writing, ""As a combined result of two back-to-back operations launched by @karimganjpolice in Patharkandi, 1 kg Heroin, packed in 65 soap cases, along with 20,000 YABA tablets have been seized on Sunday. Two accused have been apprehended."