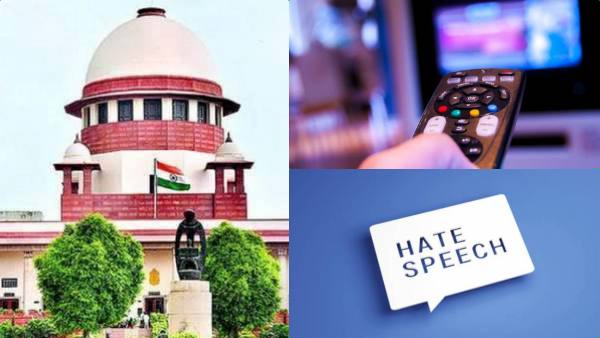 SC says fresh mechanism needed to curb hate speech on TV, social media
New Delhi: The Supreme Court expressed deep concerns on uncontrolled hate speech on television and social media, and said it poisons the fabric of the country and cannot be allowed to go on.
Hearing a batch of petitions seeking directions, Supreme Court Justice KM Joseph made several oral observations. "Where is our nation headed?" he asked.
He also slammed the Modi government, asking, "Why is it standing as a mute witness when all this is happening?". Indian television channels have recently become a hotbed of Islamophobia and other forms of hate speech.
A latest study found that India is one of the three countries which produced the maximum number of Islamophobic contents on Twitter. "Nearly 86% of geolocated anti-Muslim posts" originated in India, the US and the UK, according to the study authored by Umar Butler for the Islamic Council of Victoria.