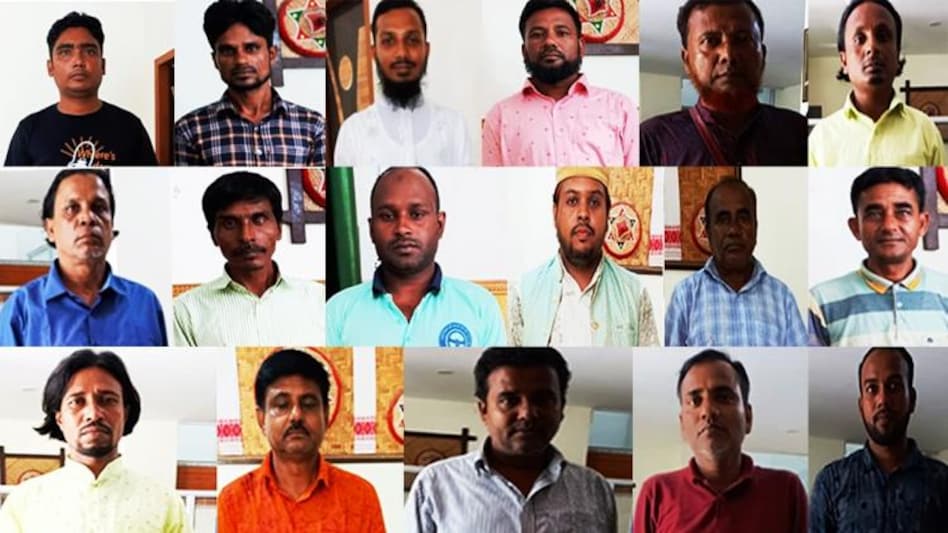 Assam government writes to MEA over 'Bangladeshi clerics breaking visa rules.'
Assam Police detained 17 Bangladeshi nationals from Biswanath district for breaking visa rules by engaging in religious activities. DGP Bhaskarjyoti Mahanta said the state had written to the MEA noting recurring occurrences of similar instances.
Guwahati: DGP Bhaskarjyoti Mahanta announced on Sunday that the state government has alerted the Ministry of External Affairs (MEA) to the repeated occurrence of such incidents, a day after the arrest of 17 Bangladeshi nationals from Biswanath district for violating visa regulations by engaging in religious activities.
According to the DGP, a number of Bangladeshi clerics have been denied entry to Assam for persistent violations of visa requirements.
"There is a propensity in lower Assam and the Barak Valley region to welcome Bangladeshi clergy on tourist visas for religious preaching. These preachers frequently break visa regulations and attempt to radicalise the Muslim youth of Assam under the guise of religious teaching "he added.
Saturday, Assam police detained 17 Bangladeshis from the Biswanath area for engaging in religious activities in violation of visa regulations.
SP for Biswanath district Nabin Singh said that Bangladeshi people have been sleeping in the Baghmari region beneath the Jinjia police station for several days. In the inner riverine regions of the district, they carried out religious preaching.
In August, the Bangladeshi nationals entered India at the Coach Behar border in West Bengal and then travelled to the South Shalmara area in Assam. The group was led by Ashraful Alom, a religious educator from the Sherpur area of Bangladesh.
After being cautioned by the authorities to cease their religious preaching in the region, the group left the state but returned a few days later. This time, they travelled to the district of Biswanath and began religious preaching in the riverine regions.
Mahanta said: "Previously, we informed the Bangladeshi priests that the police will be strict the next time. Despite entering India with a tourist visa, the group never visited the state's tourist attractions."
"Neither Assam nor the nation benefits from radicalisation via religious teaching," he added.