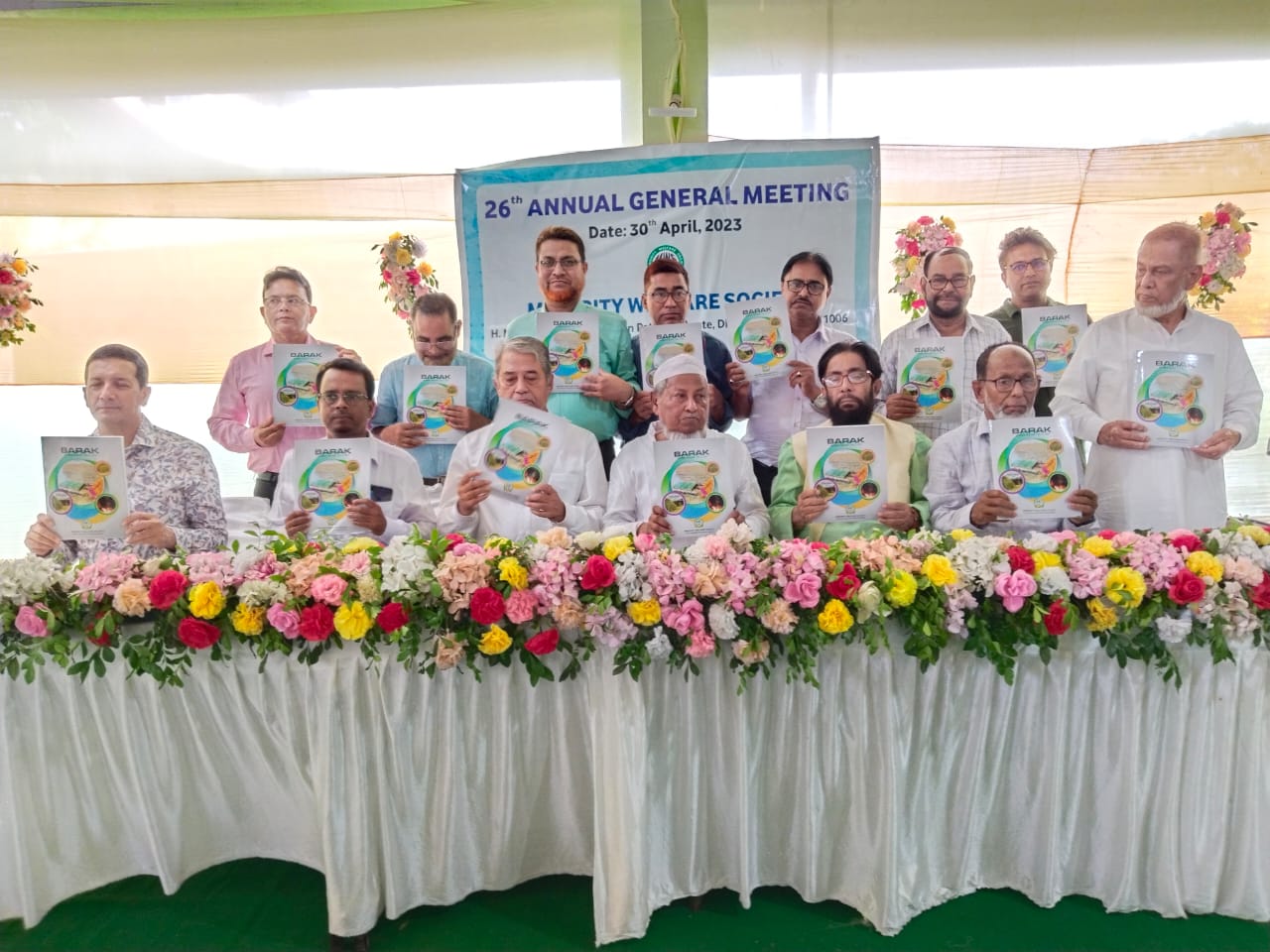 Sahidul Alom Award-2023 for Habibur Rahman Choudhury
GUWAHATI, MAY 01, 2023: Shahidul Alam Choudhury, who had a very humble background, came to limelight in 1985 when he was sworn in as a cabinet minister in the AGP government of Assam.
He was the lone minister from the Barak Valley in the cabinet. He shone over the political sky of Barak valley for nearly three decades until his death in November 2012.
In order to perpetuate his memory and to keep his service to the community embedded in public mind, Minority Welfare Society (MWS) Guwahati instituted the Annual Sahidul Alom Choudhury Memorial Award in 2014.
It may be mentioned here that late Sahidul Alam Choudhury was five times elected as MLA from Algapur Constituency of Hailakandi District and served two times as Cabinet Minister in the Government of Assam. The award is meant for persons of Barak Valley origin for outstanding achievement in their field of activity such as education, literature, social service, science and technology, arts, sports, medicine, health care, professional excellence, journalism, entrepreneurship, etc.
This year's Sahidul Alom Memorial Award was conferred to Janab Habibur Rahman Choudhury, editor of the daily newspaper "Nababarta Prasanga" published from Karimganj, Assam. Besides being an acclaimed journalist, Habibur Rahman is also an educationist, social activist, and opinion leader who is respected in India and abroad.
The award includes a memento, citation, and cash component of Rs 25,000. The award was given away at MWS 26th annual general meeting held in Guwahati on Sunday. Habibur Rahman, however, returned the award amount back to MWS for using the same for humanitarian purposes.
Among earlier recipients of the award are Hafiz Rashid Ahmed Choudhury (jurisprudence), Abid Raja Majumdar (literature), Ali Haidar Laskar (history), Dr Baharul Islam (academics), and Dr Md Masoom (medicine & social service).
Earlier in the first session of AGM, the general secretary of MWS, Abdul Karim Choudhury, placed before the house the annual report of the activities of the society for the year 2022–2023.
In the second session, presided over by Abdus Sattar Choudhury, president MWS, three publications of MWS were unveiled in presence of a galaxy of dignitaries including Dr Abu Saleh Nazmuddin, former health minister of Assam and KJ Hilaly, Secretary to the Govt of Assam. Abdul Waris Chowdhury, Vice President MWS, highlighted the journey of the society and its activities since its formation in 1994.
Various competitions among children were also organised on the occasion. The event was anchored by Dr Ferdous Ahmed Barbhuiya.