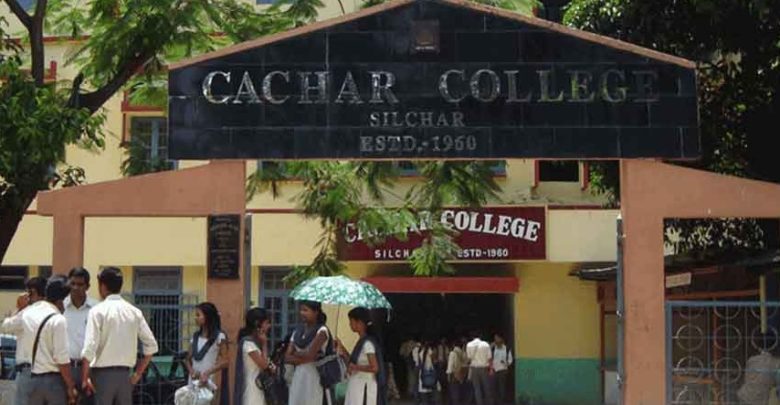 Teachers and non-teaching staff at Cachar College stage sit in demonstration
Silchar: Professors and non-teaching staff at Cachar College staged a sit-in protest on Thursday in response to an alleged verbal fight between Cachar College teachers who are members of the Assam College Teachers Association (ACTA) and some college students on Wednesday. Teachers and non-teaching staff from the institution were seen protesting with placards on the college grounds. According to sources, a photojournalist who went to cover an event was also harassed in the claimed incident. The teachers have also claimed that a female teacher was misbehaved with during the turmoil.
"We encountered unexpected behaviour from certain students today while addressing the administrator with a question about a series of demands we had submitted earlier. But what happened today is a terrible and shameful mark on the college's proud history. A female colleague is also said to have misbehaved "According to a teacher, According to reports, the ACTA filed a FIR seeking justice and requested the police to bring the perpetrators to justice.
Prof Siddhartha Sankar Nath, on the other side, told the media that he had to interfere to calm the situation, saying, "teachers, I believe we can discuss the issues over a joint meeting across the table." Interestingly, the student organisation Akhil Bharatiya Vidyarthi Parishad (ABVP) criticised the incident at Cachar College and denied that the students involved were members of the Parishad.
Meanwhile, police had temporarily arrested the students allegedly involved in the day's incident based on the FIR; they were freed later that evening. In an interview with the media, the students apologised to the photojournalist for their actions, claiming that it was unintentional.